GLORY be! It's fall in Webkinz World–

–and not just Fall Festival with leaves flying!

They have actually done a fall theme with autumn trees and leaves scattered on the grass of any yard that you have.

Some night-time shots follow:

Jeff's yard and garden looks quite nice with its autumnal background and leaves scattered about his Zum-decorated area. (I will be getting him a treehouse bed soon!)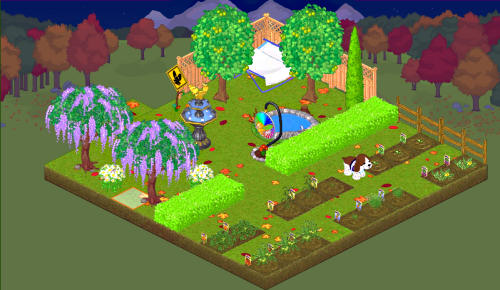 Now the fairgrounds look ready to hold the annual county fair, with the fireworks just starting!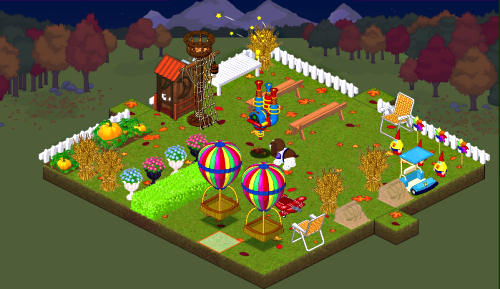 And the year-round fall yard/pumpkin patch looks just dandy with the rest of the "trimmings"! Wish it could stay this way year round!