CELEBRATING Webkinz 3rd Anniversary!

A greeting and a gift in the dock when logging on early this morning!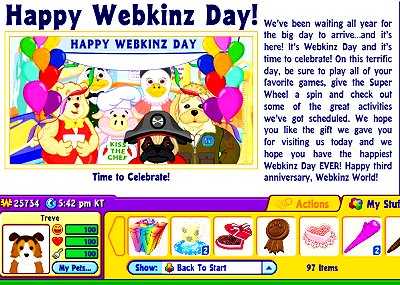 When we arrive in the Royal Room, home of Treve (pictured) and Flax (my German Shepherd), there's a letter for us...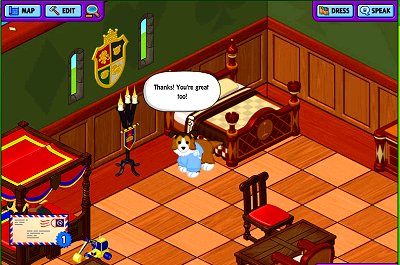 ...which contains a card! (You can't see the animation in the screen cap: the penguin jumps up and down, the velvety elephant wiggles his ears, etc.)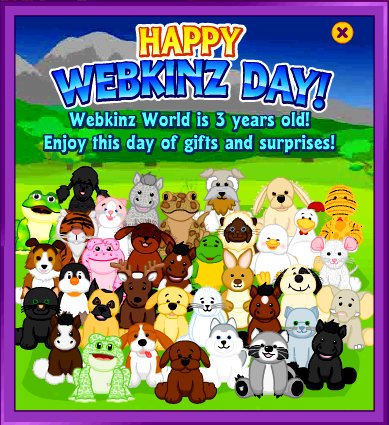 And here are our Year 3 trophy, photo, and other gifts!