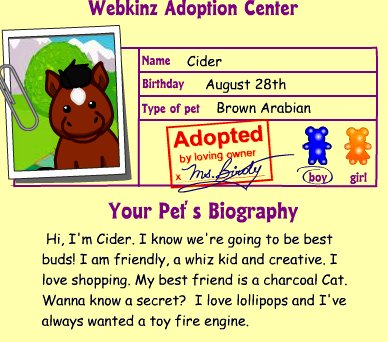 ON Thanksgiving Day I adopted a brown Arabian. Despite hints to name him "Lawrence"—::cough::—I decided that since he'd be living in Autumn Acres he needed an appropriate name.

Hence, "Cider."

And hence his choice of best friends—well, we'll see.

After much debate with myself, I also bought the December Pet of the Month. I have a LilKinz Chihuahua, but I didn't like the larger ones: they looked hydroencephalatic (water on the brain). I said if I found one that didn't look like that, I'd buy it. I did, and I did.